Canberra
Canberra is the capital of Australia. The site was selected for the national capital when it couldn't be decided which of the country's two largest cities should be the captial, Sydney or Melbourne, so they settled the argument by putting it half way between the two.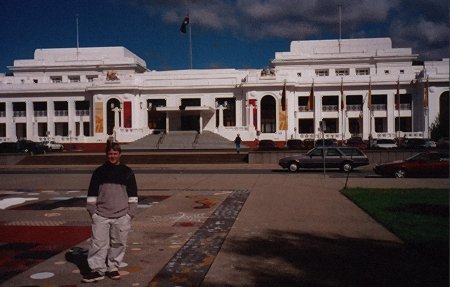 Dustin at the Old Parliament building which is now an art gallery.
Canberra underwent a transformation for the Australian Bicenntennial in 1988. The old Parliament House was retired and a new one built on top of a hill overlooking the city.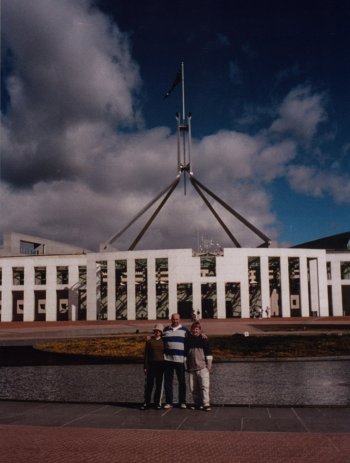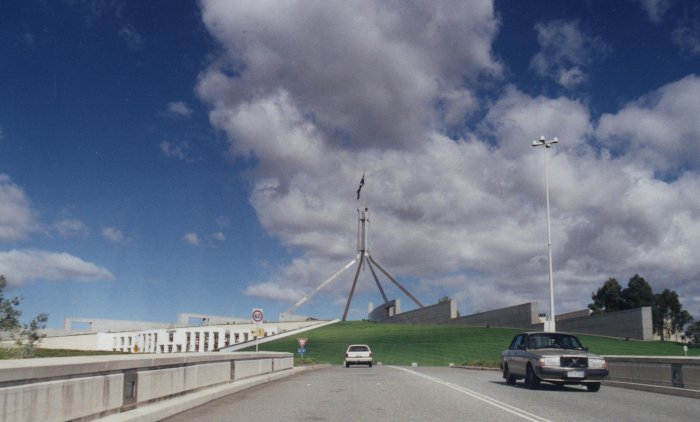 The new Parliament House - they even have a cherry wood table in the House of Representatives that was donated by Canada!
The most interesting thing we saw in Canberra was the Aboriginal Embassy. This is located outside of the Old Parliament Building.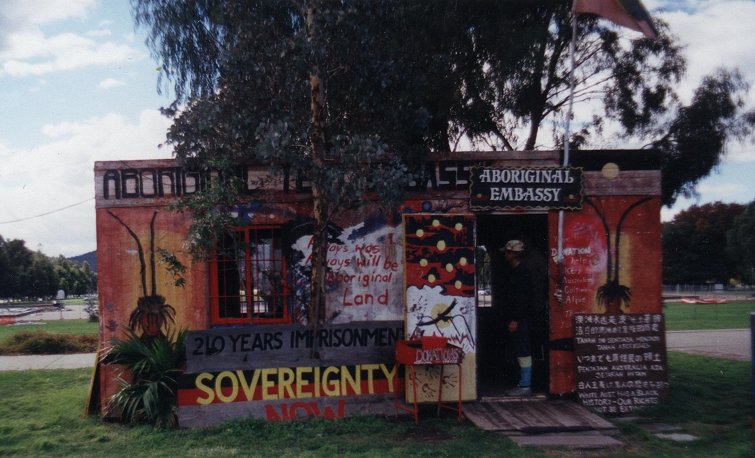 Aboriginal Embassy.